05 May 2021
Record entry for World Rowing's Final Olympic Qualification Regatta
The last chance to qualify for the Tokyo Olympic Games has drawn one of the largest entries for a regatta so far this season with over 400 athletes from 49 nations heading to Lucerne, Switzerland for the 2021 World Rowing Final Olympic Qualification Regatta.
The regatta runs from 15 to 17 May and finals on the 17th will decide who gets the final quota places for the Tokyo Olympics. Olympic qualification spots will be contested in the 14 Olympic boat classes. In each boat class the top two finishing boats will qualify for Tokyo except for the lightweight women's double which will have three qualifying spots.
Many of the combinations are new and some have not raced internationally since 2019 leaving the door wide open to speculation on the top performers.
This is certainly the case in the lightweight men's double sculls. There are 18 countries vying for the two qualification spots with entries from around the globe including Japan, the United States and Brazil. Looking good on paper is the Australian combination of Sean Murphy and Hamish Parry. Both have international experience and success with Murphy the bronze medallist in the lightweight single at the 2019 World Rowing Championships.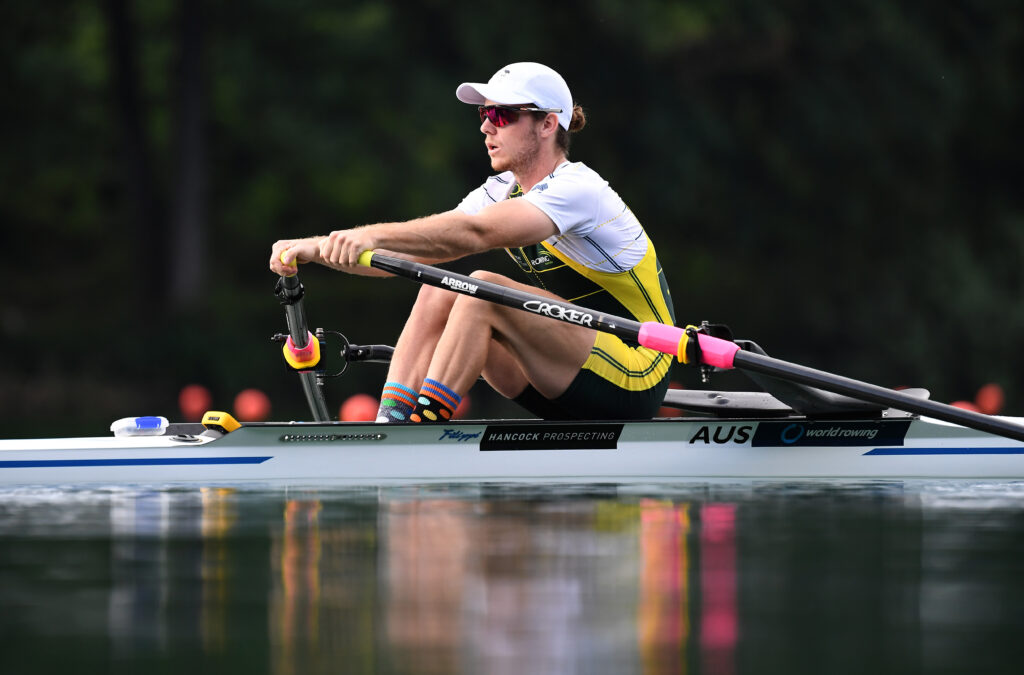 China is sending a large team with the aim of qualifying in eight of the 14 boat classes. Their entry includes men's and women's eights. For the women's eight, China will face Germany, the Netherlands, Romania and Russia. The Netherlands and Romania are both regular Olympic medallists in this boat class and Romania recently took gold ahead of the Dutch at the 2021 European Rowing Championships.
The women's double sculls has three-time Olympic medallist Annekatrin Thiele of Germany teamed up with Leonie Menzel. They will take on Great Britain's Holly Nixon and Saskia Budgett who finished third at the recent European Rowing Championships.
Nine countries are going for the two spots in the men's quadruple sculls and the Estonians look to be front runners. Estonia took bronze at the Rio Olympics and three members of the 2016 crew have returned to the boat. This includes veteran of four Olympic Games, 41-year-old Tonu Endrekson.
The men's single sculls has the largest field with 26 enteries. Leading the way is likely to be Natan Wegrzycki-Szymczyk of Poland. Wegrzycki-Szymczyk finished third at the 2021 European Championships and raced at the Rio Olympics where he finished seventh.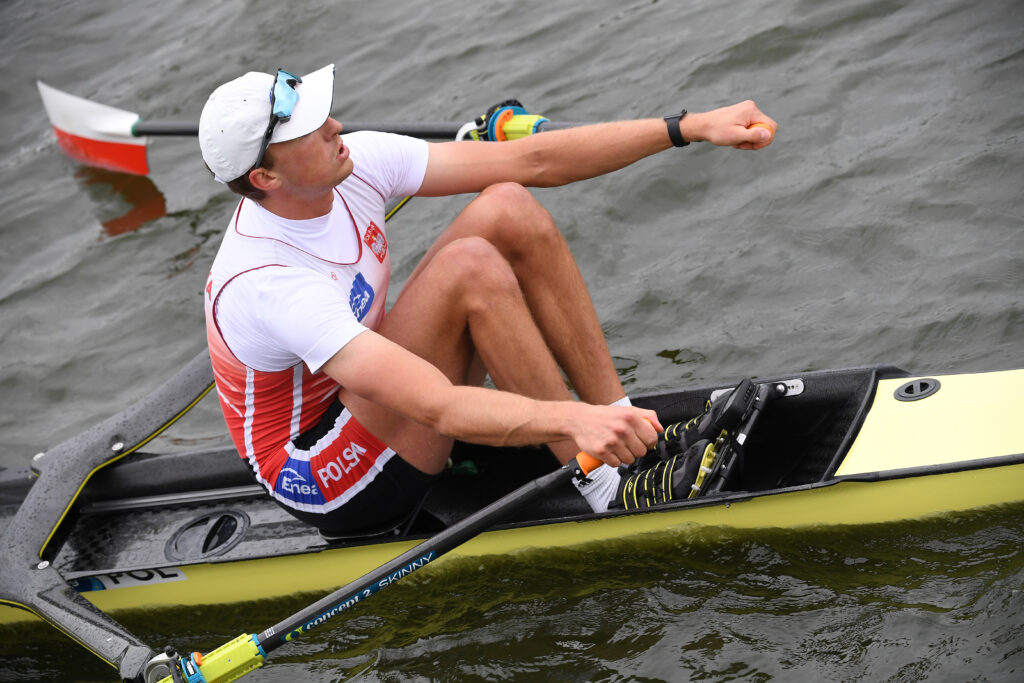 The main Tokyo Olympic qualification regatta occurred at the 2019 World Rowing Championships. Since then, there has been a series of continental qualification regattas, most delayed to 2021 due to the Covid-19 pandemic.
All regatta information including entries can be found here – click on Event Documents.
A full explanation of the qualification process can be found here.