13 Dec 2021
World Rowing reveals the 2021 World Rowing Awards finalists
Following public nominations, the Executive Committee has selected the finalists based on the analysis of expert panels created for each of the awards. The 2021 World Rowing Awards will be held virtually on Saturday, 29 January 2022 at 12:00 CET.
Finalists for the 2021 World Rowing Awards (listed in alphabetical order of the country name)
WOMEN'S CREW OF THE YEAR
Yunxia Chen, Ling Zhang, Yang Lyu, Xiaotong Cui, China, W4x
Emma Twigg, New Zealand, W1x
Ancuta Bodnar, Simona Radis, Romania, W2x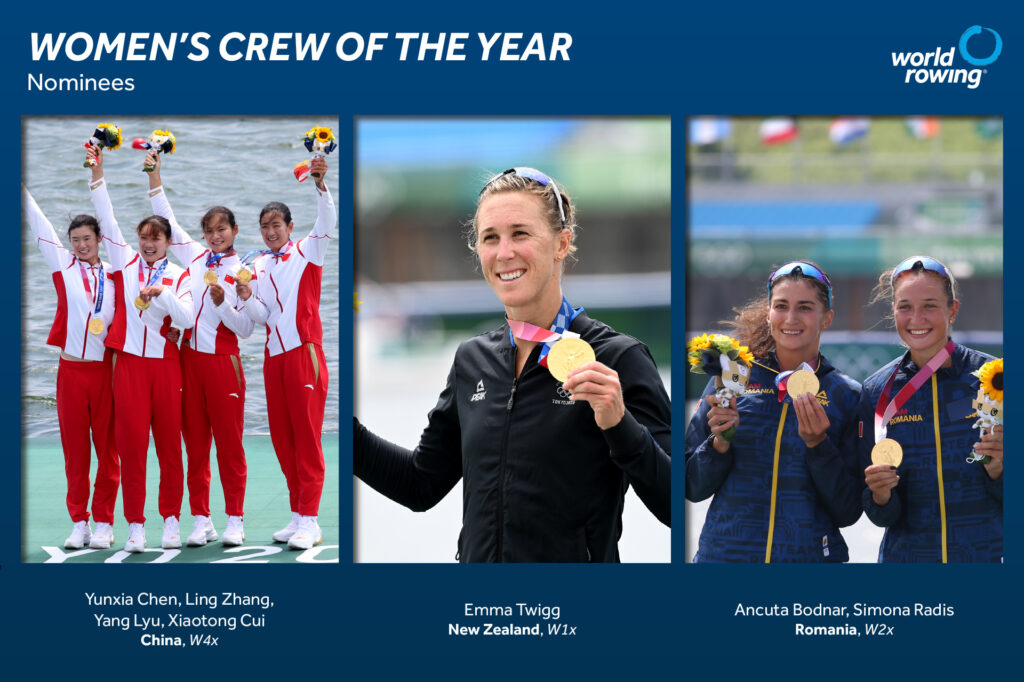 MEN'S CREW OF THE YEAR
Hugo Boucheron, Matthieu Androdias, France, M2x
Fintan McCarthy, Paul O'Donovan, Ireland, LM2x
Dirk Uittenbogaard, Abe Wiersma, Tone Wieten, Koen Metsemakers, The Netherlands, M4x
Thomas Mackintosh, Hamish Bond, Tom Murray, Michael Brake, Daniel Williamson, Philip Wilson, Shaun Kirkham, Matt Macdonald, Sam Bosworth, New Zealand, M8+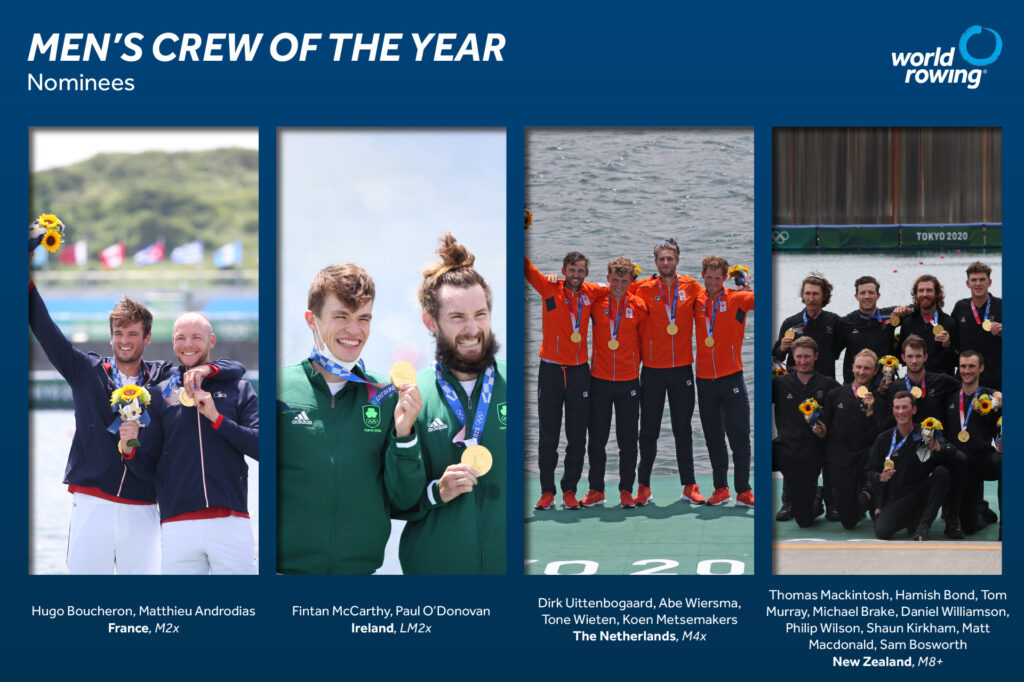 PARA ROWING CREW OF THE YEAR
Lauren Rowles, Lawrence Whiteley, Great Britain, PR2Mix2x
Birgit Skarstein, Norway, PR1W1x
Roman Polianskyi, Ukraine,  PR1M1x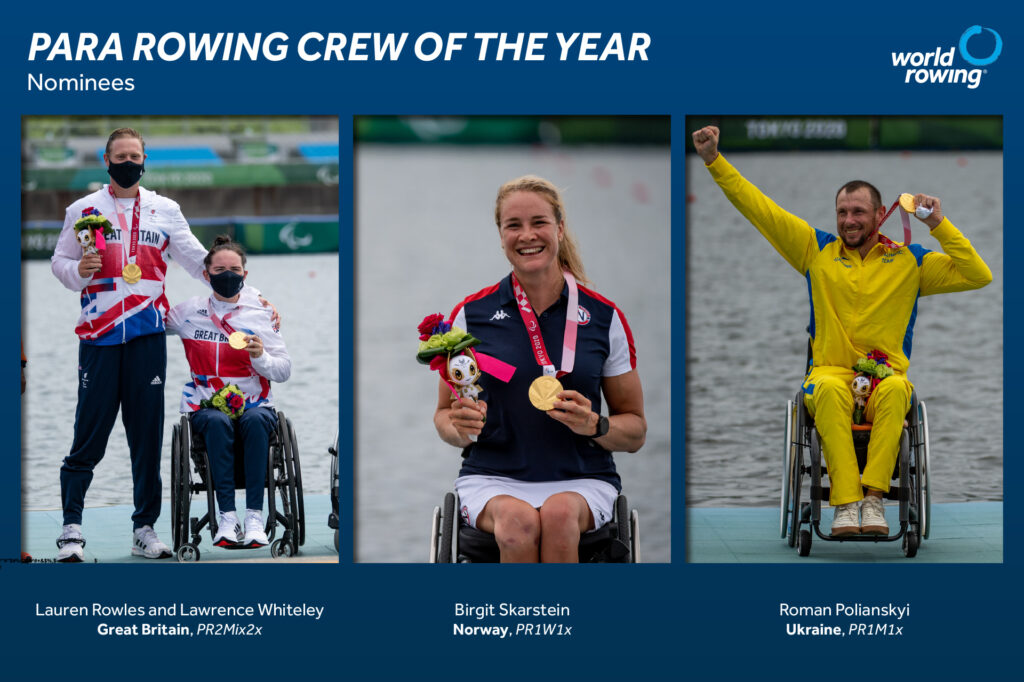 COACH OF THE YEAR
John Keogh, Australia
Michelle Darvill, Canada
Xiuyun Zhang, China
Johan Flodin, Norway
THOMAS KELLER MEDAL – for a rower who has had a long and successful rowing career and who has made an outstanding contribution to rowing as a competitor and as a sports personality
Ekaterina Karsten, Belarus
Mahe Drysdale, New Zealand
Olaf Tufte, Norway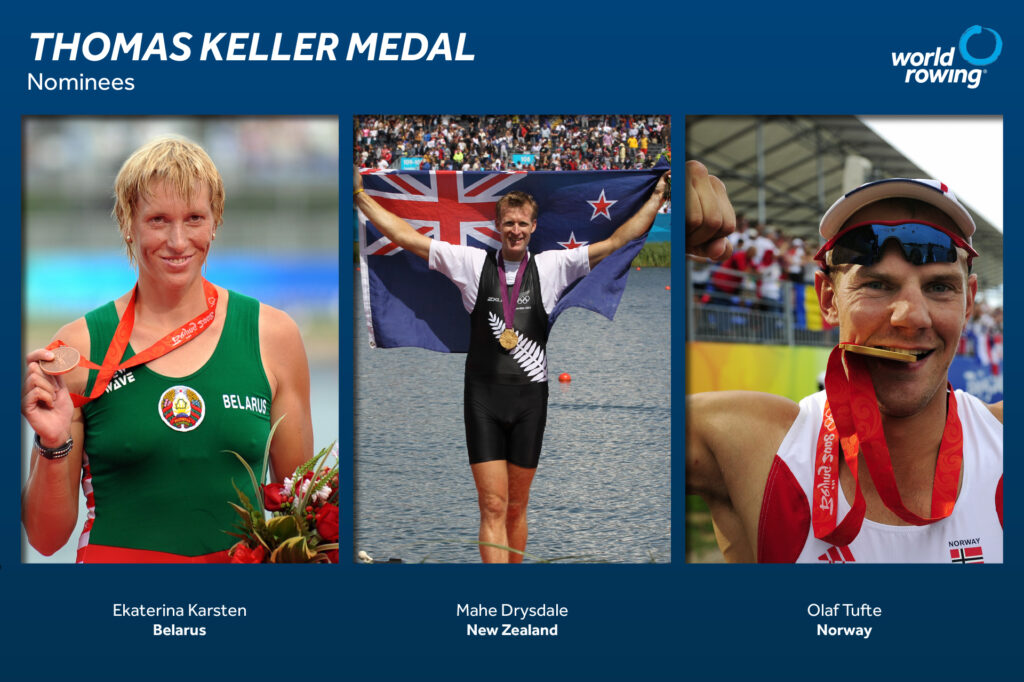 DISTINGUISHED SERVICE TO INTERNATIONAL ROWING – dedicated to a person who has made an outstanding contribution to develop international rowing.
The winner of the Distinguished Service Award will be announced at the time of the Awards Ceremony.
SUSTAINABILITY AWARD –  for an organisation that has implemented an innovative project or initiative delivering a clear and positive sustainability impact
The Executive Committee has decided not to award a Sustainability Award this year.