28 Feb 2022
Black History Month : a journey in rowing as a person of colour
By Johnny Luk
Reading Time: 4 Minutes
February is celebrated as Black History Month the United States, Canada, and Germany. World Rowing spoke to two Olympians, spanning two generations, on their journey in rowing as a person of colour.
Both Aquil Abdullah and Privel Hinkati are trailblazers. Abdullah was the first male African American to compete in the Olympics Games as a rower, when he raced in the men's double sculls at the Athens 2004 Olympic Games. Hinkati, likewise, made history as the first rower from Benin to qualify and race in the men's single sculls at the Tokyo Olympics.
From the United States, Abdullah was introduced to rowing on the Potomac River in Washington DC at Wilson High School.
"It was the only school in DC that had a rowing programme," says Abdullah who was initially reluctant to join the sport. His first experience on the indoor rower made him feel 'sick and retching" from the effort. Despite this, Abdullah persevered and became hooked after discovering the satisfaction of a well-set boat.
When Abdullah transitioned to university rowing, unlike in his high school rowing club, he found himself as the only African American athlete in the rowing team. He says the change in culture was initially 'jarring' and made him reflect on his identity when he bumped into his old high school friends.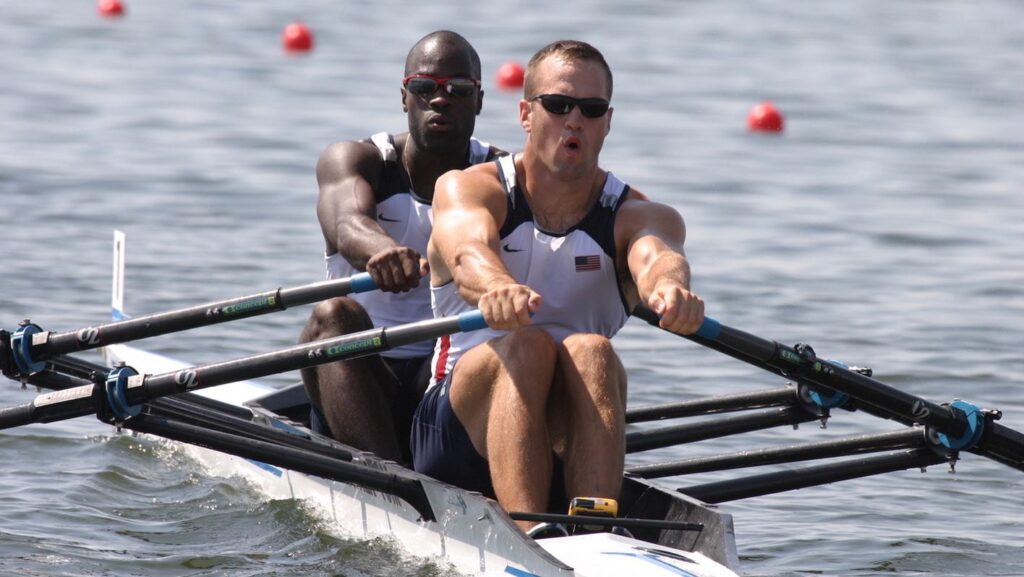 Hinkati, 33, is 15 years Abdullah's junior. Growing up in France, Hinkati discovered rowing through a holiday camp at age 14. His talent as an athlete was quickly evident with his novice year including reaching the final of the French National Championships and coming top ten in a head race, despite rowing quarter slide in an ancient boat.
Unlike Abdullah, Hinkati was the only black rower in his first club.
As a dual national, Hinkati was able to join the Benin national rowing team and he helped to develop their nascent rowing federation, while still training in France and the United States.
Both Abdullah and Hinkati share a similar heartbreak of narrowly missing out Olympic qualification on their first attempt.
For Abdullah, he was just squeezed out during qualification for the Sydney 2000 Olympics, in part due to an asthma attack. While distraught, Abdullah says his support network was vital in dealing with the disappointment. Abdullah soon bounced back to become the first African American to win the Diamond Sculls race at the prestigious Henley Royal Regatta in Great Britain. In 2004, he would fulfil his dream to row at the Olympics and says "it was the greatest feeling" to wear the US kit for the first time; "It symbolised everything you have worked for".
Hinkati's road to the Rio 2016 Olympics was blocked when during the semifinal of a key qualification regatta, another rower crashed into his scull from two lanes away. Hinkati's advocacy to improve standards and the appeal process, has since helped increase the standards of African rowing regattas.
At the 2019 African Olympic and Paralympic Qualification Regatta, he made it to the final and thereby qualified for the Tokyo Olympics and became the proud Olympic flagbearer for Benin.
Despite incredible resilience against adversity, as well as their impact in making rowing more inclusive, Hinkati and Abdullah are both humble in their achievements, often seeing themselves as just determined athletes pursuing a passion. Abdullah adopted a matter-of-fact attitude while competing, saying "the only race I am interested in is the one on the water".
Reflecting on how to make the rowing more diverse, Abdullah identifies the perception of rowing 'being elitist' as a challenge.
"Not everyone lives near a river and not everyone can afford racing shells. It means we have to go out of the boathouse to bring people in," says Abdullah.
Abdullah emphasises that rowing is uniquely a team concept, which differentiates it from many other sports. Therefore, the importance of ensuring everyone feels that a club is "where I belong" is extremely important. He notes, with pride, that his former university rowing club's diversity has since increased.
For Hinkati, performance should be measured beyond only winning medals and the sport should highlight and recognise rowers and coaches who push the development of rowing forwards, beyond just the gold medal superstars. This is particularly important for smaller rowing nations still building to compete with the more established rowing federations.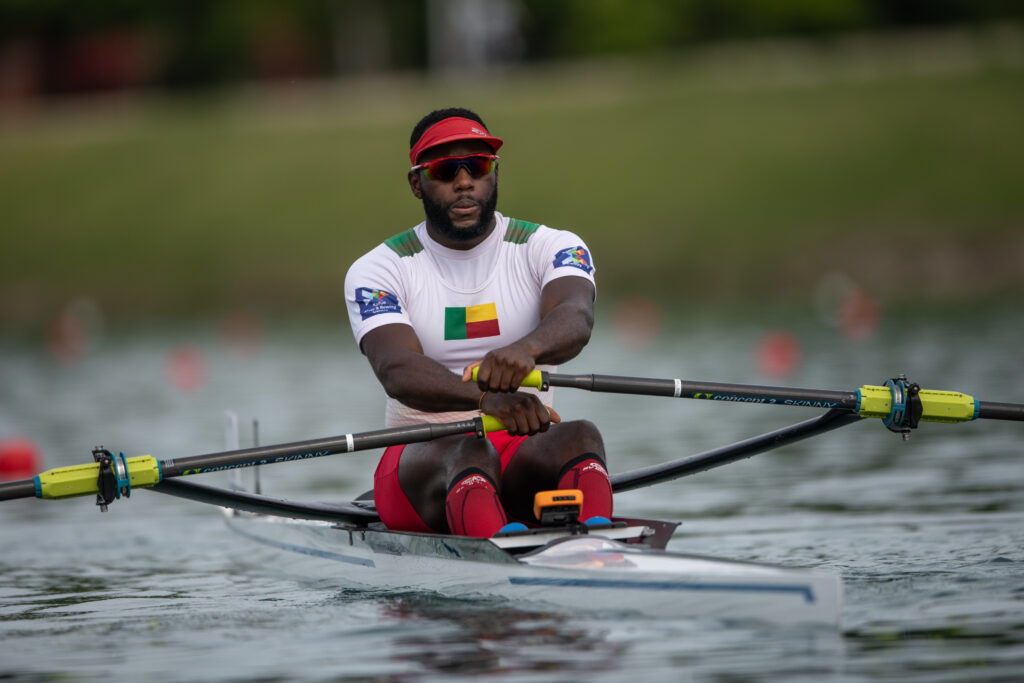 Hinkati is now focused on training for Paris 2024 and feels optimistic saying, "Even if you have difficulties, everyone has a place in this sport".
Abdullah agrees, citing factors such as indoor rowing and coastal rowing becoming popular, providing more opportunities to participate in the rowing community. He is encouraged by the increasing diversity at the junior and scholastic level in the US.
Abdullah hopes by 2028, his journey will no longer be the story but instead we will hopefully 'be talking about a diverse next generation of athletes.'