18 Jul 2022
Meet Sweden's newest sensation, Ahmet Rapi
Sweden has a small but dedicated rowing community. Out of that has come some of the best single scullers in the history of the sport. Names like Maria Brandin, Lassi Karonen, Frida Svensson and more recently Lovisa Claesson. Included in a group and making waves is Ahmet Rapi.
An Albanian by birth, Rapi grew up in Greece and moved to Sweden when he was 15 years old. Now 24, Rapi is based at Jönköping where he's studying at the university and training in rowing.
He first tried rowing while in Greece at the age of nine and says he fell in love with the sport. "I tried many sports. I played football, basketball, handball and did athletics, but none of these sports impressed me as much as rowing did."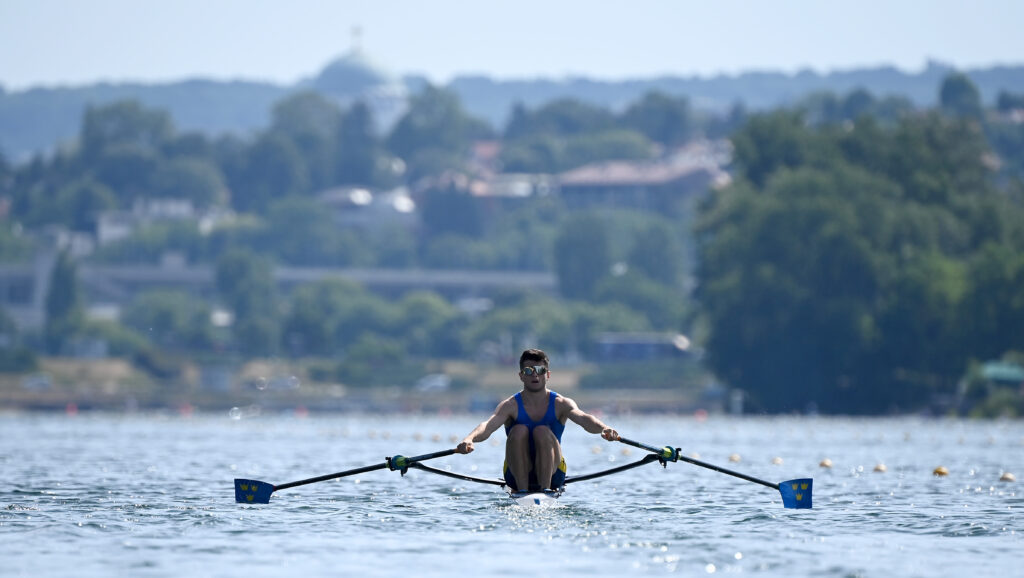 Rapi made Sweden's under-23 team and competed for the first time internationally in 2018, racing in the lightweight single. He has since been moving up the ranks of lightweight single sculling and after making the final at last year's World Rowing Cup, Rapi has gone onto medal at the first World Cup of this season.
He shows no intention of slowing down. "Being an elite rower feels like a superpower," says Rapi. "You have to schedule so many things in one day, you are always busy and you never get bored. Every day is a challenge and at the end of the day you fall asleep like a baby!"
Rapi's day has him waking at around 7am. He eats breakfast and is at training by 8am. During the week he studies at the university and then has a second training session at 4pm followed by dinner around 7pm.
Rapi says he keeps going because of the magic of the sport. "The feeling of being in contact with nature every day. Also I haven't reached my limits yet. I still feel that I can do better."
And with the words of his coach ringing in his ears, "It's not about how bad you want it, but how hard you're willing to work for it," Rapi is ready to put in the work.