15 Sep 2022
Lightweight Crews to Watch - 2022 World Rowing Championships
The World Rowing Championships are just around the corner. Here are the rowers to watch in the lightweight categories – with the always contested Lightweight Double Sculls seeing the return of both reigning Olympic champions in the men and women categories.
Lightweight Women's Double Sculls (LW2x)
Reigning World Rowing Champions: McBRIDE Zoe, KIDDLE Jackie (NZL)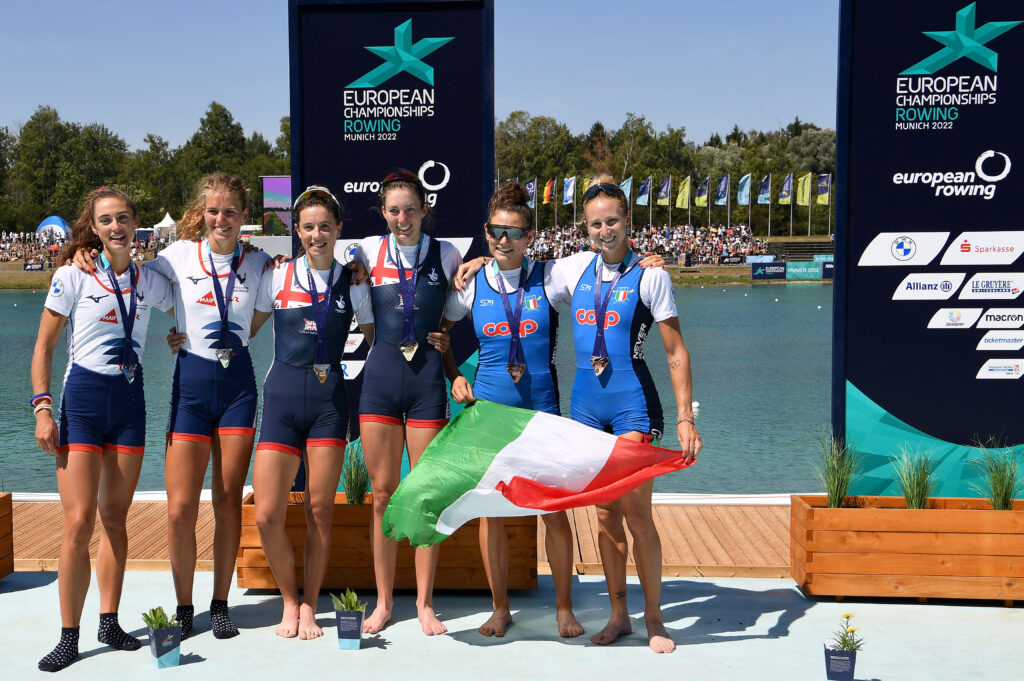 The quality of the field in the lightweight women's double sculls might have never been so high. The favourites are probably Great Britain, who won gold at the European Championships with Imogen Grant returning to the double with Emily Craig after her World Best Time in the single in Lucerne. They will undoubtedly face fierce opposition from the Olympic gold medallists from Italy, Valentina Rodini and Federica Cesarini, and the Olympic silver medallists from France, Laura Tarantola and Claire Bove, who have also claimed medals at World Cups this season. Add to this field the reigning World Rowing Champion in 2019, Jackie Kiddle of New Zealand, newly associated to Rachael Kennedy; the intriguing Greek combination of Dimitra Kontou and Evangelia Anastasiadou, the latter of whom won gold at the Under 23 level in the single earlier this year; 2020 Olympic finalists Molly Reckford and Michelle Sechser of the USA; as well as Patricia Merz and Frederique Rol of Switzerland; and you have all the ingredients for an absolute showdown.
Lightweight Men's Double Sculls (LM2x)
Reigning World Rowing Champions:McCARTHY Fintan, O'DONOVAN Paul (IRL)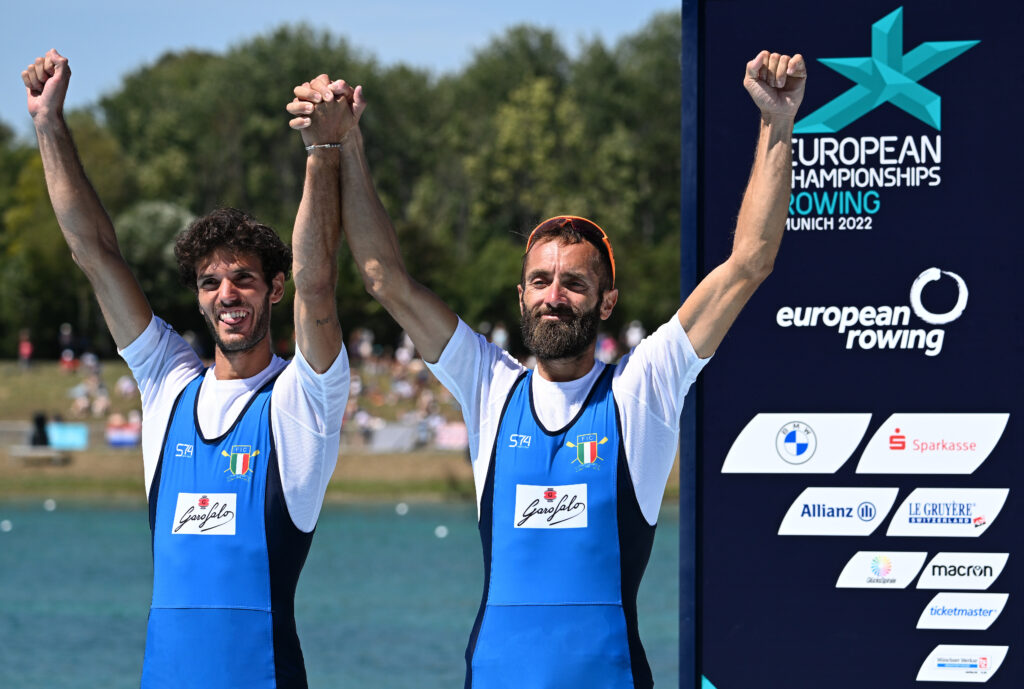 Can anyone stop the "Skibbereen brothers"? Fintan McCarthy and Paul O'Donovan of Ireland are currently the reigning Olympic, World and European champions in that boat class. Can they add another title to their belt? Twenty-eight other crews will line-up at the start – and the main threat may be coming from the crews that challenged the O'Donovan and McCarthy at the European Championships. The Olympic experience of Italy's Stefano Oppo and Pietro Ruta, and the strength and fearlessness of Raphael Ahumada Ireland and Jan Schaeuble of Switzerland will be interesting to watch. Expect competition also from the home favourite from the Czech Republic, as well as Spain, France, and Norway, all of which have won medals at this season's World Rowing Cups. And not to forget New Zealand, with Matt Dunham clocking a World Cup Best Time in the single in Poznan this season. It could well be an epic final!
Lightweight Women's Single Sculls (LW1x)
Reigning World Rowing Champion: DRAEGER Marie-Louise (GER)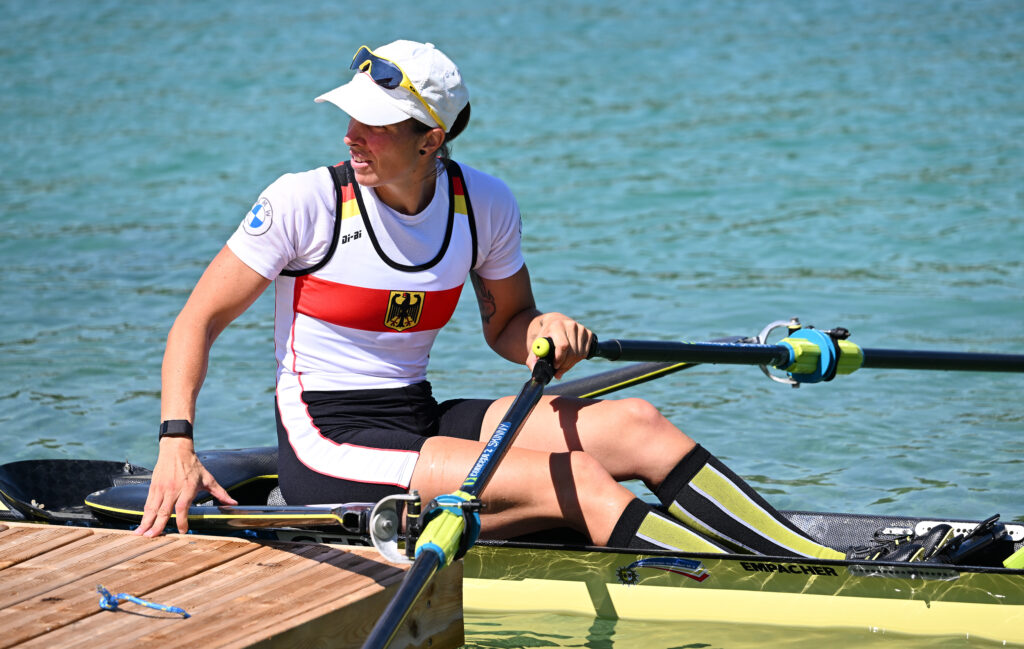 At 41 years old, can Marie-Louise Drager add another World Championship title to her incredible resume? The German sculler will face tough competition – including all three medallists at the  European Championships in Munich : Ionela Cozmiuc of Romania, Zoi Fitsiou of Greece and Martine Veldhuis of the Netherlands. Having won gold in the lightweight double at both the first and third World Rowing Cups, Great Britain's Maddie Arlett will race in the single sculls and have a chance for redemption after a disappointing event in Munich. Keep an eye too on Jackie Kiddle of New Zealand and Georgia Nesbitt of Australia who may well come in as serious contenders – as could Nazanin Malaei of Iran. She was a surprise at the Tokyo 2020 Olympic Games, securing a top 12 spot in the women's single sculls, will she repeat that eye-opening performance?
Lightweight Men's Single Sculls (LM1x)
Reigning World Rowing Champion: GORETTI Martino (ITA)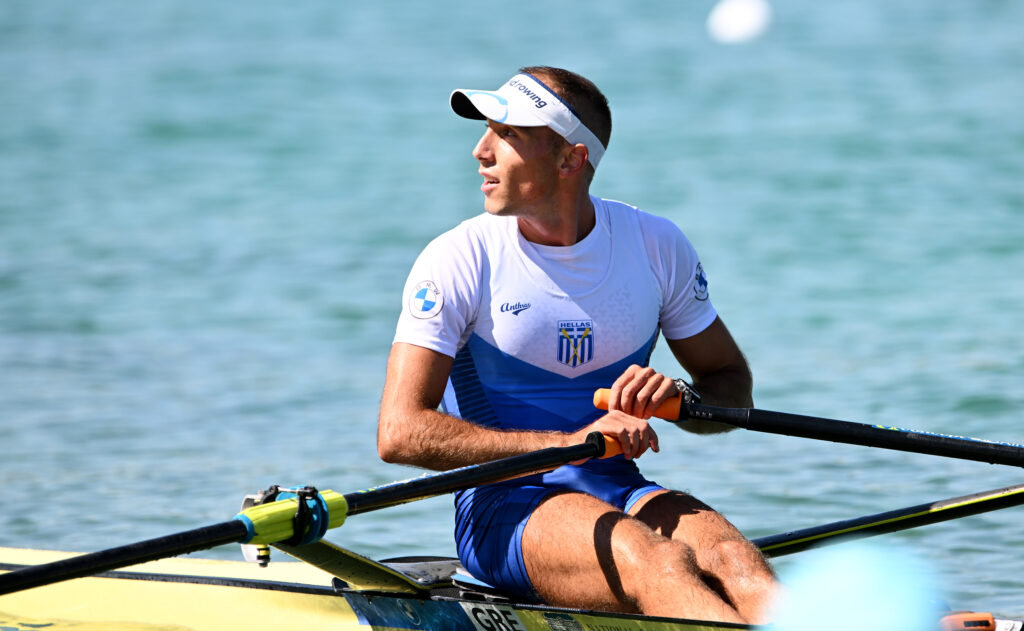 With 30 entries – the second highest at the 2022 World Rowing Championships – this surely will be a highly contested one.  Fresh off his European title in Munich, Antonios Papakonstantinou of Greece might be the early favourite in that boat class. With the absence of 2019 World Champion Martino Goretti, Italy's hopes will be on Gabriel Soares, who won a silver medal in Munich, but also a gold at the 2022 World Rowing Cup III in the lightweight men's double sculls. Medal contenders are likely to include Slovenia's Rajko Hrvat, Sweden's Ahmet Rapi and Uruguay's Bruno Cetraro Berriolo, all of whom have won a medal in this boat class at a World Rowing Cup this season.
Lightweight Women's Pair (LW2-)
Reigning World Rowing Champions: BERTASI Margaret, STAWICKI Cara (USA)
Four boats on the start line, and this one is looking good for Italy. The young combination of Maria Zerboni and Samantha Premerl were crowned World Rowing Under 23 Champions earlier this year in Varese and are looking to confirm that at the senior level. Their main challenge may be coming from the United States, a boat in which Solveig Imsdahl comes in with nearly 10 years of experience on the international circuit.
Lightweight Men's Pair (LM2-)
Reigning World Rowing Champions: di MARE Giuseppe, SERIO Raffaele (ITA)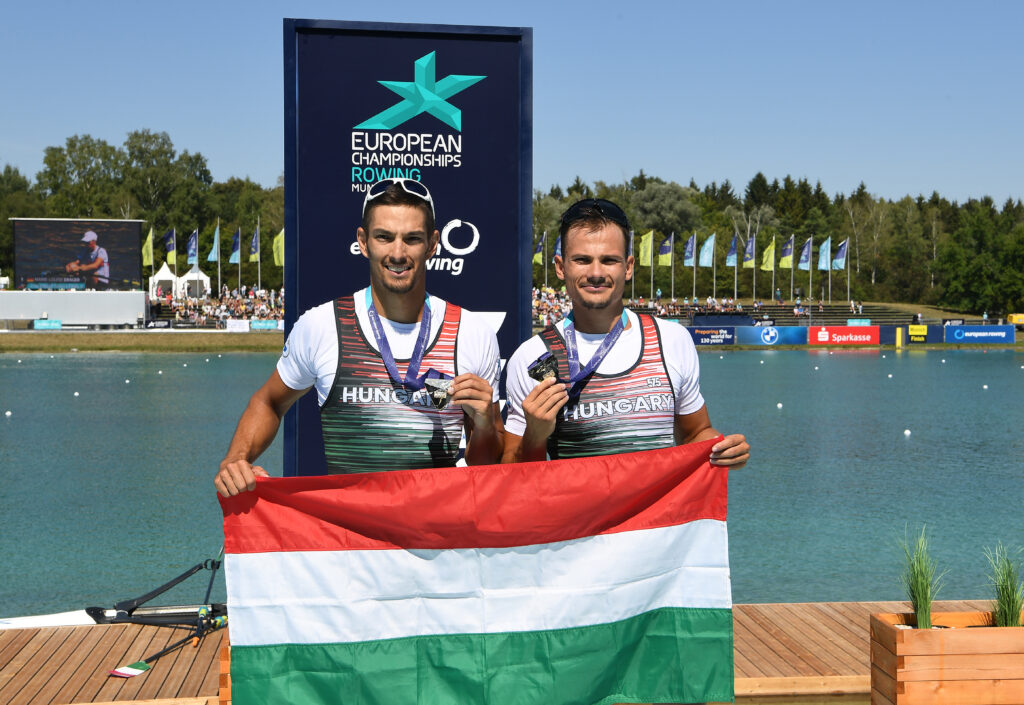 Eight boats will line-up in this boat class, and it is likely to be a battle between Hungary and Italy. The Hungarian crew of Bence Szabo and Kalman Furko have had a successful season in 2022, including gold in this boat class at the 2022 European Rowing Championships, but they will face Giovanni Ficarra and Alessandro Durante of Italy, a crew that beat the Hungarians last year at World Rowing Cup III. Keep an eye too on young combinations from Moldova and Turkey, both whom had success at Under 23 and Under 19 level.
Lightweight Women's Quadruple Sculls (LW4x)
Reigning World Rowing Champions: MIGNEMI Giulia, MARTINELLI Greta, CROSIO Silvia, NOSEDA Arianna (ITA)
The United States and Italy will go head-to-head in this one. Three of the Italian boat are the 2019 World Rowing Champions, and won gold in this boat class at the European Rowing Championships a couple of weeks ago. The American crew will surely challenge them, and will count on Cara Stawicki's experience, having won a gold medal in the Lightweight women's pair at the 2019 World Rowing Championships.
Lightweight Men's Quadruple Sculls (LM4x)
Reigning World Rowing Champions: ZHANG Zhiyuan, CHEN Sensen, LYU Fanpu, ZENG Tao (CHN)
Just five boats contesting this one also. The German crew is unchanged from the line-up that won gold at World Rowing Cup III in Lucerne and silver on home waters in Munich. Can they take gold in Racice? They will have tough competition from the Italians, who are the reigning European Champions in this boat class. Watch out too for China, World Champions in 2019 and returning is Sensen Chen from that winning boat in Linz-Ottensheim.
---
Join the conversation!
Use the hashtags #WRChamps and #WRCHRacice on social media, and tag us in your content!
📱 IG: @worldrowingofficial
📱 Twitter: @WorldRowing
📱 TikTok: @worldrowing
📱 Facebook: World Rowing