17 Mar 2023
The Angel of Cuban rowing
Cuba's most successful rower of all time, Angel Fournier Rodriguez has died at the age of 35.
Just shy of two metres tall and weighing 100kg, Fournier was a formidable figure at rowing regattas.
Growing up in Guantanamo, Fournier was approached by a rowing coach who invited the 12-year-old to try the sport. At the start it was just a 'hobby' for Fournier with basketball and baseball his main interests.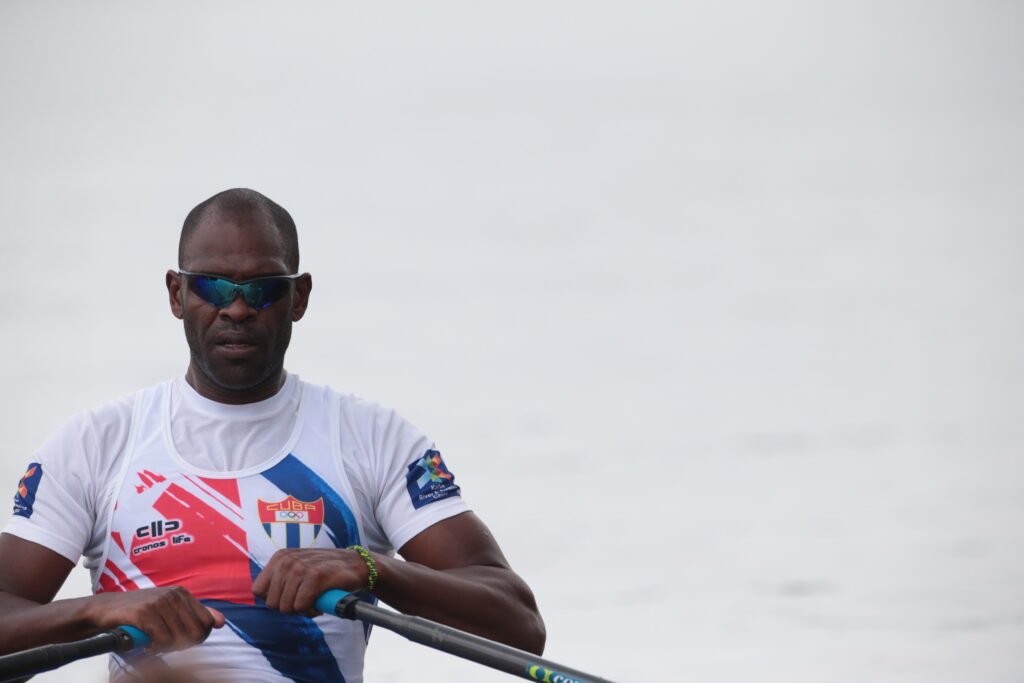 "The Guantanamo provincial coach invited me to try rowing. He saw a lot of potential in me. Little by little I went training more and more. The coach told me I had the potential to make the national team (the highest honour in Cuba). I made the national team at age 17."
Fournier relocated to the Academy of Sport in Havana and rowing became his main sport.
This fortuitous move led Fournier to the 2005 World Rowing Junior Championships where he rowed in the final of the single. Three years later he lined up at the Beijing 2008 Olympic Games in the men's quadruple sculls. The crew raced in the b-final.
The following year Fournier started focusing on the single and opened his international season with an impressive fourth at World Rowing Cup I. Fournier remained in the single for the rest of his rowing career moving to become a regular a-finalist and earning many spots on the medals podium. For the 2012 Olympics Fournier raced to first in the B-final finishing ahead of Lithuania's Mindaugas Griskonis and Norway's Olaf Tufte.
Fournier went on to medal at three World Rowing Championships and finish sixth at the Rio 2016 Olympic Games – his third Olympics. He also took gold medals at three Pan American Games.
Of his career Fournier was most proud of his silver medal from the 2013 World Rowing Championships in Chungju, Korea, finishing second to his friend and rival Ondrej Synek of the Czech Republic. This was the first ever world championship medal for Cuba.
Being in the single wasn't Fournier's first choice but the limited number of Cuban rowers made it the best choice. Cuba has around 500 rowers although the numbers grew following Fournier's success.
"You have to like it to be there alone in the single. You are all alone. It's more dynamic being with someone," Fournier said in a World Rowing interview.
Sports funding in Cuba is limited and Fournier's coach had to juggle travel to overseas regattas with available funding opportunities including World Rowing's development programme support. It did take Fournier to many countries including Italy where Lake Como and Varese became two of his most favourite places to train. He was much admired and often had Italian fans waiting to see him.
Fournier left the Cuban team in 2020 and moved with his family to the United States where he planned to continue rowing. He died of a heart attack in Dallas, Texas.
Fournier was an incredible force and figure in the world of rowing. He leaves behind admirers and fans and a rowing family – especially his fellow single scullers – from around the world.
Comments acknowledging Fournier on social media have been extensive and heartfelt – including his rival and friend, Ondrej Synek.  "So sad, my every moment smiling friend. RIP"
World Rowing wishes to extend its condolences to Angel's family, the Cuban Rowing Federation, and all rowing fans around the world.