04 May 2023
Pundit's Picks for World Rowing Cup I
Racing at the first World Rowing Cup of the 2023 season is scheduled to kick off in Zagreb, Croatia tomorrow, Friday 5 May. Ahead of the action getting underway, we caught up with our team of experts to find out who they were most looking forward to watching.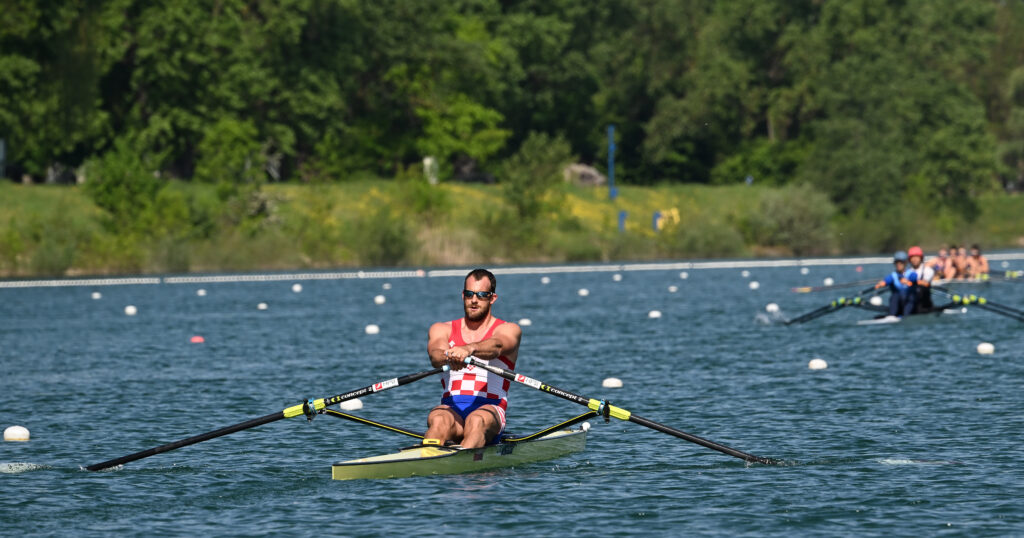 For Greg Searle, the Men's Single Sculls is the most anticipated boat class, and he's looking forward to seeing how one rower in particular gets on; "I'm looking forward to seeing Damir Martin racing on water where he first starting rowing back in 2000, and seeing if he can find anything like the speed he had back in Rio 2016 when he was in one of the greatest races of all time."
Damir Martin is a triple Olympian from Croatia and will look to make an impression in this Olympic Qualification year.
Brian Richardson is also looking forward to watching a Croatian boat race on home waters. "For me it's the crew of sisters Josipa & Ivana Jurkovic competing for Croatia in the women's pair. Gold medallists at U23 level in 2021 & consistent A-Finals results in World Cup, European & World Championships in 2022. What better way to take it up a gear in 2023 than on home waters!"
From the women's pair to the men's pair, Camilla Hadland-Horrocks is excited about the battle between Spain and Serbia. "Both medallists from last year's World Cups and silver and bronze from WRCI last year back for a rematch in Zagreb. Spain also came away with a sensational silver at last year's World Championships, so will be great to see them back on the water in Olympic qualification year."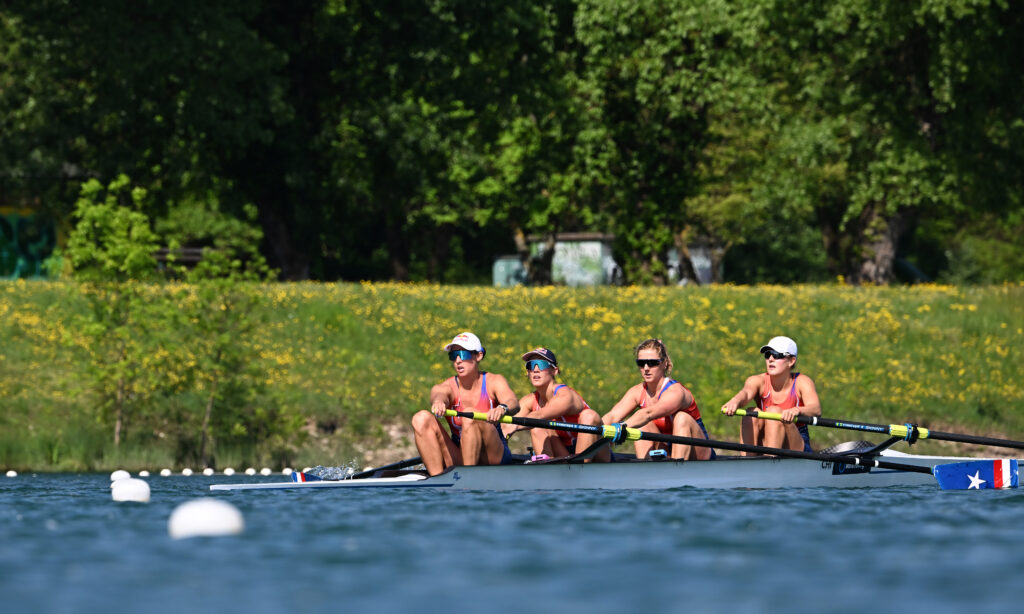 Colleen Saville is so excited, she wasn't able to pick just one boat class!
"I'm looking forward to the W4-, where Spain will face Chile, with the experienced Abraham sisters who took silver for Chile at the 2022 World Cup I to Great Britain (edging out three Dutch crews in the final!). They're joined by Victoria Hostetter Wells and Magdalena Nanning Rojas, the latter who's just 19 and making her senior debut. Seems like a young (but experienced), feisty crew."
"I also want to shout out to the lightweights. I can't wait to see Switzerland's Frederique Rol and Patricia Merz who've been rowing together since their junior days, including a win in the B final in Tokyo."
This view was echoed by Martin Cross, who said, "I'm looking forward to seeing the two Swiss women's doubles go head to head in their selection race with the Rol cousins up against each other."
Which boat class are you looking forward to most? Let us know below!
---
Join the conversation!
Use the hashtags #WorldRowingCup #WRCZagreb, and tag us @WorldRowing on Twitter and @worldrowingofficial on Instagram.
📱 IG: @worldrowingofficial
📱 Twitter: @WorldRowing
📱 TikTok: @worldrowing
📱 Facebook: World Rowing