28 Aug 2023
Women's crews to watch - 2023 World Rowing Championships
By Joanne Harris
Reading Time: 5 Minutes
The 2023 World Rowing Championships are almost upon us and this week we're previewing the crews to keep an eye on in Belgrade. Today, we look at the women's openweight events.
Women's Pair (W2-)
Entries: 22
Reigning World Champions: Grace Prendergast, Kerri Williams (NZL)
There will definitely be new champions crowned in the women's pair at this year's World Rowing Championships. Grace Prendergast has retired and her pair partner Kerri Williams is taking time out of the sport. However, the title could still go Down Under. The Australian duo of Jessica Morrison and Annabelle McIntyre showed impressive form in their two World Rowing Cup appearances and at the Holland Beker Regatta, where they set an unofficial World Best Time of 6:47.11. Morrison and McIntyre, Olympic Champions in the women's four, have chosen to prioritise the pair this season after doubling up in 2021. Romanian European Champions Ioana Vrinceanu and Roxana Anghel look like the best of the chasing pack, but don't discount Spain's Aina Cid and four-time World Coastal Champion Esther Briz Zamarano, or the USA's Meghan Musnicki and Alison Rusher.
Women's Double Sculls (W2x)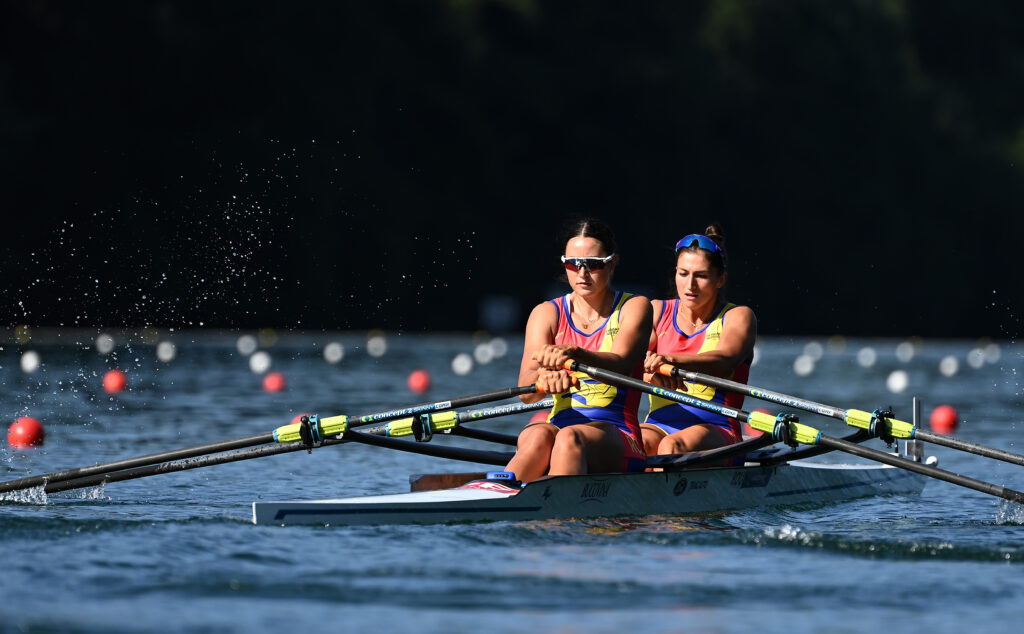 Entries: 20
Reigning World Champions: Ancuta Bodnar, Simona Radis (ROU)
The last time Ancuta Bodnar and Simona Radis did not finish a regatta on top of the podium was the 2019 World Rowing Championships. Since then, the Romanians have won four European titles, one World and one Olympic title, and three World Rowing Cup gold medals. It would be more of a surprise if they did not win in Belgrade than if they do. Lithuania's Donata Karaliene and Dovile Rimkute have come the closest lately to overturning the Romanians; China, Australia and the Netherlands all also have good crews hoping for late-season speed to challenge.
Women's Four (W4-)
Entries: 16
Reigning World Champions: Heidi Long, Rowan McKellar, Sam Redgrave, Rebecca Shorten (GBR)
The return to training by double Olympic Champion Helen Glover made national headlines in the UK earlier this year. After winning British trials, Glover picked up a seat in the World Champion women's four. But the British crew have not had the season they would have hoped for. With Glover, Rebecca Shorten and Heidi Long all constants in the boat, and Sam Redgrave and Rowan McKellar swapping in and out, the crew won silver at the European Championships and World Rowing Cup II, and bronze at World Rowing Cup III, making a successful world title defence look challenging. Romania are currently favourites after gold in Bled and Lucerne, while the USA and Australia have again put together strong crews. And don't discount the Netherlands either in this boat class.
Women's Single Sculls (W1x)
Entries: 32
Reigning World Champion: Karolien Florijn (NED)
For a second year running the women's single sculls looks set to be a contest between Karolien Florijn and Emma Twigg. The Dutchwoman is undefeated since stepping into the single at the 2022 World Rowing Cup I and will clearly wants to add another world title to her list of achievements. Olympic Champion Twigg, meanwhile, has raced only twice on the international classic rowing stage since Tokyo, but brings vast experience to Belgrade. The podium could well be completed once again by Australia's Tara Rigney, who won bronze behind Florijn and Twigg in Racice and this season has two silver medals at World Rowing Cups II and III. But look out too for the World Under 23 Champion, Aurelia-Maxima Janzen of Switzerland, who was the silver medallist in Bled in May – and unusually races with macon blades.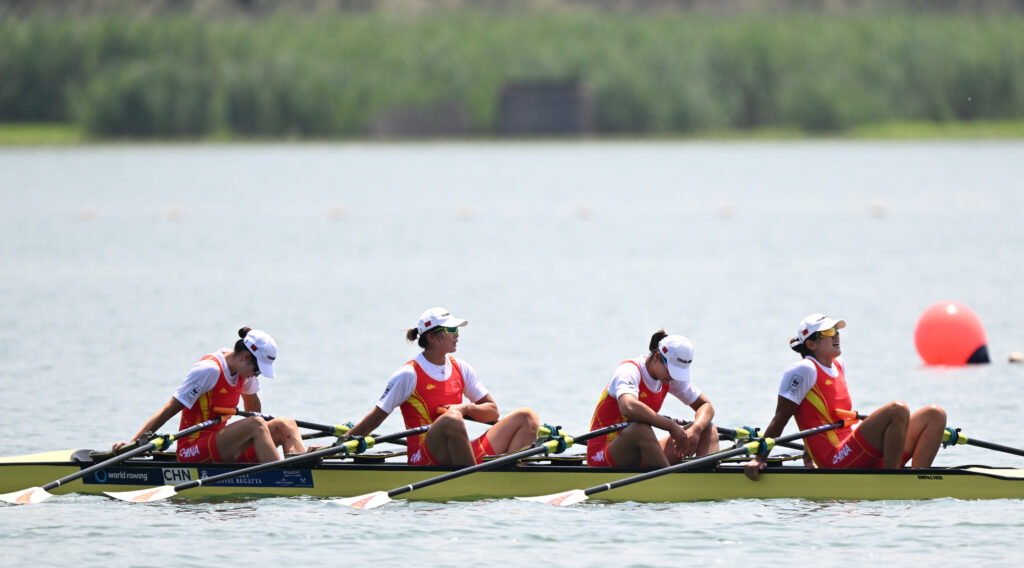 Women's Quadruple Sculls (W4x)
Entries: 13
Reigning World Champions: Yunxia Chen, Ling Zhang, Yang Lyu, Xiaotong Cui (CHN)
Until World Rowing Cup III this year, China had not finished off a world podium in the women's quadruple sculls since 2018. But they failed to find speed in the closing 500m in Lucerne, and were beaten by the Netherlands, Great Britain and Switzerland. That opens up the field enormously for the World Rowing Championships, although the World and Olympic Champions must still be considered as heavy favourites for the title. The Dutch strengthened their line-up with 2022 women's double sculls silver medallists Roos de Jong and Laila Youssifou ahead of World Rowing Cup III and have stuck with that combination for Belgrade, making them serious contenders too. But the young Swiss quad and Ukraine also look like potential medallists, along with the British.
Women's Eight (W8+)
Entries: 8
Reigning World Champions: Magdalena Rusu, Iuliana Buhus, Adriana Adam, Maria Tivodariu, Madalina Beres, Amalia Beres, Ioana Vrinceanu, Simona Radis, Victoria-Stefania Petreanu (ROU)
Although several members of Romania's women's eight were doubling up last year in Racice, this was no barrier to them winning gold in the big boat. A tweaked line-up could well repeat the feat this year, but the competition is stiff. Hot on the Romanians' heels are Great Britain, who won their first gold medal at an international regatta since the 2016 European Rowing Championships at World Rowing Cup III, ahead of Canada and Australia – pushing Romania into fourth. Meanwhile the US women's eight has not raced internationally this season, but can never be discounted in this event. Several members of the US crew finished fourth last year, giving them extra drive to stand on the podium.
---
Join the conversation!
Use the hashtags #WorldRowingChamps and #WRCHBelgrade and tag us @WorldRowing on Twitter and @worldrowingofficial on Instagram.
📱 IG: @worldrowingofficial
📱 Twitter: @WorldRowing
📱 TikTok: @worldrowing
📱 Facebook: World Rowing