06 Sep 2023
The importance of representation for developing nations
There are 74 nations competing at the 2023 World Rowing Championships. While some have arrived in force, with hopes of medals, others are a much smaller – but no less important – presence.
One of World Rowing's objectives is to develop the sport around the world, enabling participation in international regattas for more member federations and getting more people on the water. That is also the aim of many of the rowers competing for smaller nations in Belgrade.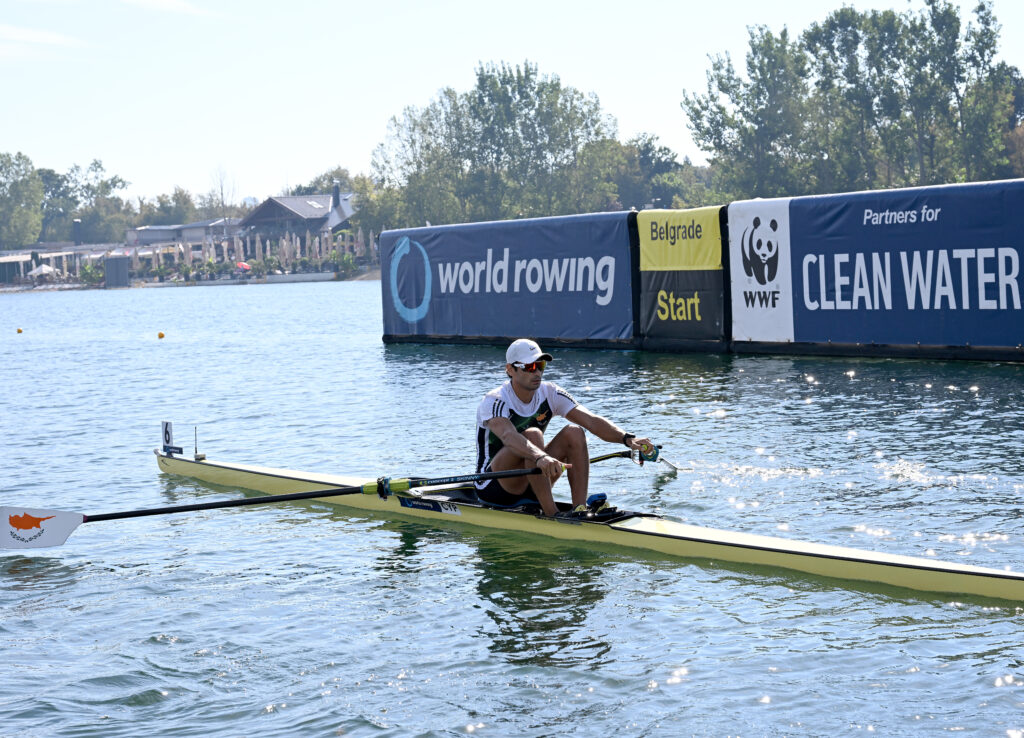 "It's a very small sport, still under development, but if I can make it to the Olympics I'll be the first one representing Cyprus at the Olympics in its history so I'll make the sport bigger in Cyprus," says men's single sculler Alexandros Zisimidis.
To find extra speed, Zisimidis has been training in Greece alongside Olympic champion Stefanos Ntouskos, which he says has been a huge support in his campaign for an Olympic berth.
"It's a big struggle but it's very helpful when I have nations like the Greek team to train with them and being part of their team and integrating through their system," he explains.
Other scullers from developing rowing nations have similar dreams of the Olympic Games. Most train outside the country they represent – either somewhere where they hold dual nationality, or where they think they can maximise their chances.
Togo's Akoko Komlanvi is training in Tunisia. She says this is essential, with opportunities for rowers in Togo limited by the equipment available.
"In Togo there are rowers, but the sport is not very developed. We don't have boats, we don't have boats to train in or equipment. There aren't even any ergos. We need equipment and to encourage the kids so we can develop the sport," she explains.
Komlanvi was fourth in her women's single sculls heat in her World Championship debut, and she said afterwards: "I was a bit nervous, but when I focused on the race and I really focused on technique, it was all right."
Lack of equipment is also the reason Benin's Privel Hinkati trains in France, where he grew up after his Beninese parents moved there. Hinkati was the first Beninese rower to qualify by right for an Olympic Games, and carried the country's flag at the Tokyo 2020 Olympic Games, making his dreams come true and the hard work worth it.
Hinkati trains on top of a full-time job in IT as well as managing his own logistics.
"For me the challenge is just trying to keep up with the guys who are doing this without working. It's a huge difference. I have to take care of everything with the logistics, with the flights, of how to make sure my boat is here in Belgrade," Hinkati explains. "It's a lot to manage, time and energy."
However, the support from World Rowing has helped Benin's rowing scene grow to five clubs and around 100 athletes.
"It's a huge project with World Rowing Development to have more boats and materials for the coming years. I think the sport will grow. I hope that maybe some change will come," adds Hinkati.
Encouraging young people is also the aim of Kuwait's Alia Qali. The 39-year-old mother of three competed at the 2012 World Rowing Championships, and after an appearance at the Final Olympic Qualification Regatta in 2021 is back this year. She also trains overseas, living and working in Plovdiv, Bulgaria.
Qali says efforts to find and develop rowers around the world are worth pursuing.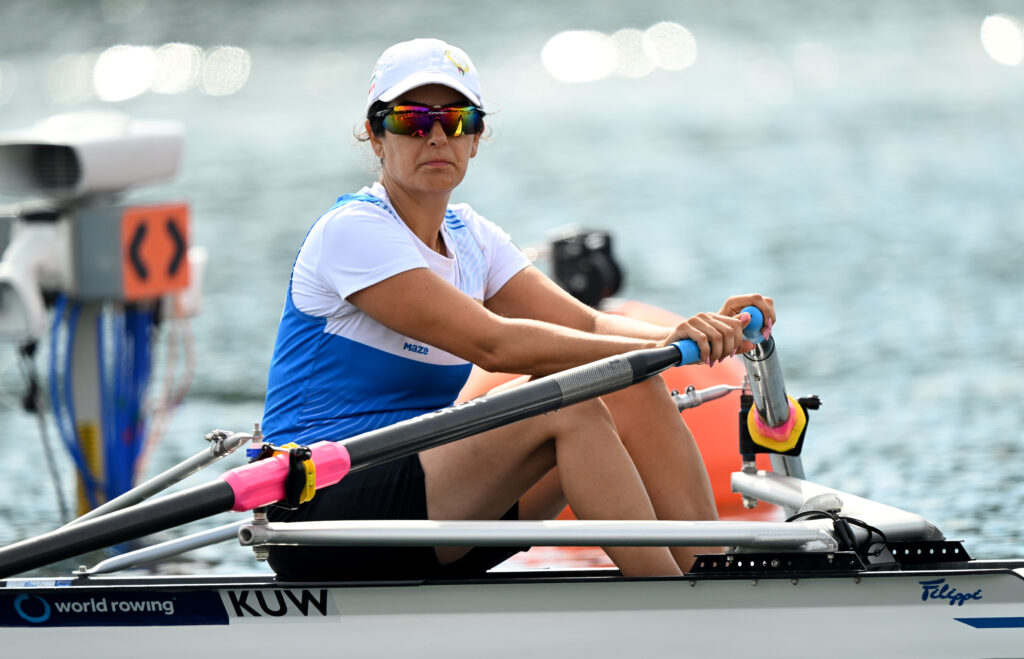 "Kuwait doesn't have a rowing course, you row at the seaside. But in Kuwait we're now encouraging young people, we're reaching out and saying come and start rowing, rowing is a lovely sport, you go and get to meet people," Qali says.
She adds there are more opportunities now for rowers, especially women, in the Middle East. Although she is not challenging for medals, Qali says the opportunity to compete is a source of pride.
"I'm just really happy to be here and be amongst the best rowers, and just be on the start, do a start how it should be and do a finish," she says.
Overcoming the challenges of being from a small rowing nation is worth the effort, according to those competing in Belgrade.
"I don't take anything for granted, I know how blessed I am to even be here. I don't really think about what the competition has and what I don't have, I think about what I have and what I need to do to be creative with my process to sharpen my craft," says Palestinian men's single sculler Amel Younis.
Riccardo Bouehi of Côte d'Ivoire says support from fellow Ivoirians helps drive him on; the country's president has even asked Bouehi to send photos of him competing.
"Even when I was in Varese some people came to cheer for me. It's a very good feeling, it's great to know that people are watching me," Bouehi says.