15 Sep 2023
UCT scoops Cambridge Rudder for the first time since 2001 at the RMB Universities' Boat Race
Nearly 300 university rowers from all corners of South Africa got together on the Cowie River in Port Alfred, Eastern Cape, from 7 to 10 September 2023, to participate in this year's RMB Universities' Boat Race.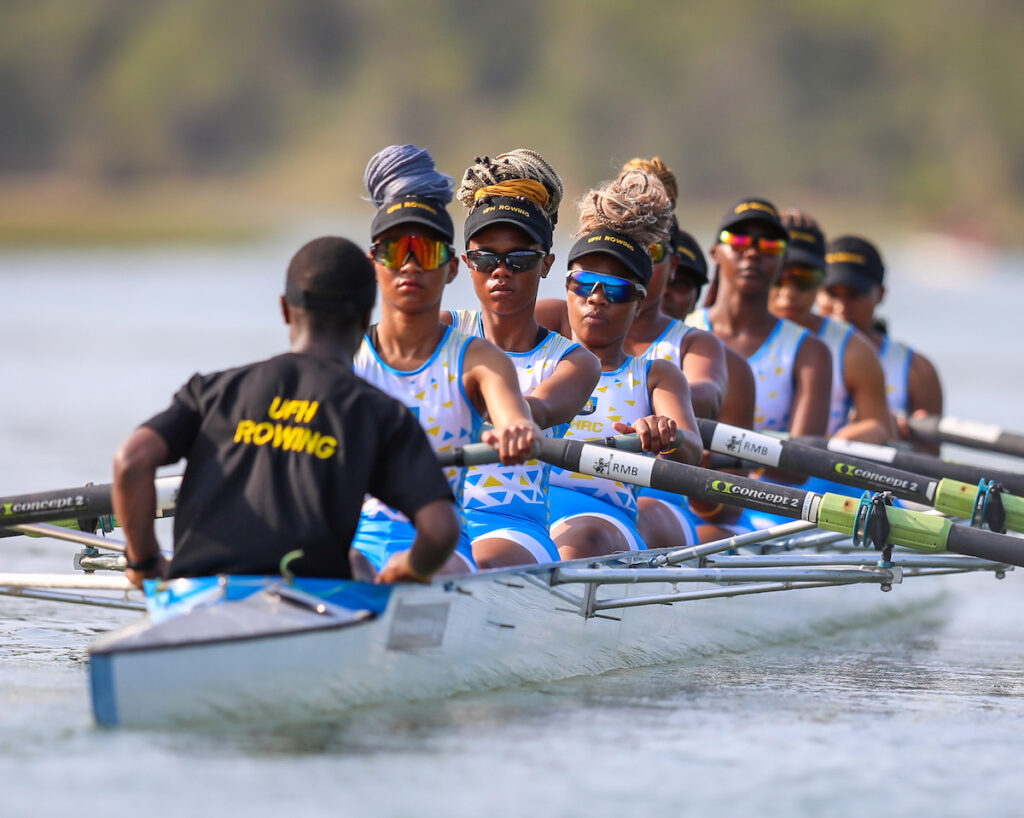 In an exciting Men's A final, the squad from the University of Cape Town (UCT) came out tops, taking the Cambridge Rudder for the first time in 22 years.
The RMB Universities' Boat Race is an annual regatta that dates back to the 1970s, when it began as a competition between UCT and Rhodes University. This year, the boat race was contested by 10 universities: University of Pretoria (Tuks), University of the Witwatersrand (Wits), UCT, Rhodes University, University of Johannesburg (UJ), University of KwaZulu-Natal (UKZN), University of Fort Hare (UFH), University of Stellenbosch (Maties), Nelson Mandela University (NMU) and University of the Western Cape (UWC).
The race is inspired by the renowned Cambridge vs. Oxford boat race in the United Kingdom. The trophy is a rudder from a boat in Cambridge, UK, known as the Cambridge Rudder.
This event is one of five regattas sponsored by Rand Merchant Bank (RMB) in South Africa each year.
RMB's Chief Marketing Officer, Alison Badenhorst, says, "We have been involved with South African rowing since 2015, when we provided sponsorship to the national team in preparation for the 2016 Rio Olympics. Since then, we have extended our support to encompass developmental rowing and the sponsorship of events such as the RMB Universities' Boat Race, RMB Buffalo Regatta, RMB VLC National Sprints Regatta, SA Schools Rowing Championships, and SA National Rowing Championships."
Badenhorst further added, "It is heartening to witness emerging talent flourishing at university level. These athletes are the potential future members of the elite RMB National Squad, with aspirations to represent South Africa at the 2024 Paris Olympics."
The results of the 2023 RMB Universities' Boat Race are as follows:
Men's B Event – Winners of The John Gearing Bow: University of Pretoria
Women's B Event – University of Pretoria
Men's A Event – Winners of the Cambridge Rudder: University of Cape Town (first time since 2001)
Women's A Event – Winners of the Isis Blade: University of Pretoria (continuing their streak, with six wins in a row)
Photo credits: Madison Malherbe