23 Jan 2023
Paul Fuchs: Guardian of rowing's equipment
Rowing requires equipment. World Rowing, as the governing body of the sport, manages the rules around that equipment and a commission is purposed with that role. Heading World Rowing's Materials Commission – now called the Equipment and Technology Commission – was former American rower Paul Fuchs.
The commission has been a part of Fuchs' life for nearly three decades. Having hit the age limit that individuals are allowed to be on a commission at 70 years old, Fuchs is now retiring and he leaves a lengthy legacy in his wake.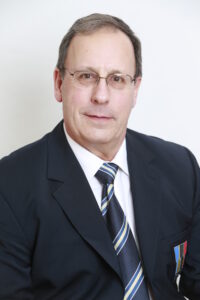 Fuchs start in the materials commission began back in 1989 when former World Rowing President Thomas Keller shoulder-tapped him. Fuchs' rowing partner had suggested that he go to rowing athlete meetings at international events and through this he had gotten to know Keller.
"Then when I retired from rowing, I was walking with Tommi and he asked what I did. I said I was a naval architect and he said, 'you'll be great for the materials commission'."
Fuchs started rowing at the age of 15 following eight years as a swimmer. "I'm an outside person and I did like the team aspect," says Fuchs. "After two years, of the 40 that tried it (at the Detroit Boat Club recruiting day) I was the only one left. I became a sculler."
From Fuchs' year of rowing he says the best advice a coach ever gave him was when he was introduced to sport psychology. "I've been an adherent and teacher ever since."
After retiring Fuchs continued to row and he has continued to up to present day saying he's lucky enough to live close to a good body of water. "I row a few days a week if the weather is nice."
As a member and then Chair of the Materials Commission, Fuchs has seen his way around the world and, without hesitation, he says the best places are Lake Bled (Slovenia) and Lucerne (Switzerland). Tasmania (1990 World Rowing Championships) is also on the list.
"I do appreciate that I have been to every part of the world because of my involvement with World Rowing. It has been transformative and shaped my world view."
Fuchs says his work with the Materials Commission includes some stand-out achievements that he's proud of. "We were there at the beginning of para rowing. We helped design the para boats and were involved in making the rules of the sport. It felt good to be part of developing something new and positive."
And even bigger for Fuchs is the addition of coastal rowing. "Coastal was very Eurocentric and as chair of the materials commission I was saying you need to pay attention to coastal, it has the potential to be a major part of the future of our sport." Fuchs says after five years of talking about it World Rowing started to listen and Fuchs was able to play a part in helping to design coastal boats.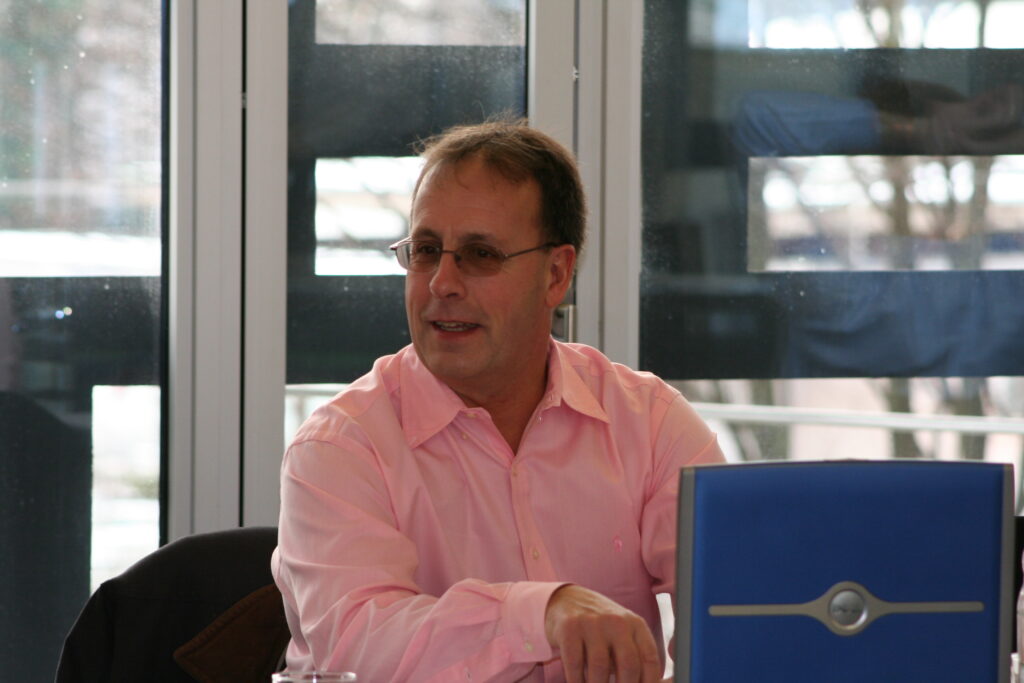 There's also eight Olympic Games under Fuchs' belt. "I was at all of the Olympics from 1988 until I decided not to go to Tokyo (a very hard decision). The first one as vice president of US Rowing, 1992 as a coach, 1996 as a spectator and from then on as part of World Rowing's Materials Commission."
Fuchs  can now make claim to being a Materials Commission member from 1993 to 2000 and then Chair of the Materials Commission from 2001 to present day.
And advice to anyone looking to go onto one of World Rowing's commissions (there's 13 of them), Fuchs says, "Don't do it for a resume builder. Get in there and do something."
As well as rowing himself, in his retirement from the commission Fuchs plans to stay involved in rowing as a coach.
"I coach juniors and mostly junior girls with our high school team Blood Street Sculls (Old Lyme, Connecticut). It may be the best thing that I do!"
And, Fuchs says, he's still very much part of competitive rowing as he holds the course record at the Head of the Charles in the lightweight men's single sculls. Fuchs set it in 1984 and it still stands today.
Tip: The purpose of World Rowing's Equipment and Technology Commission is to "support development in the field of rowing equipment, including the review of new technology and its potential application to rowing."